Enterprise Agility Foundations
Course Overview
Sometimes, as change agents, we forget that organisations are social systems. While our brains desperately want change to follow a linear and standardised progression, we know complex organisational change never has, and never will, work that way.
Enterprise Agility Foundations is designed to help you understand the aspects and lay the foundations for enterprise agility. It is the perfect complement to the Lean-Agile Change Agent course.
In this course, we'll explore:
How organisational systems enhance and hinder agility
How to know to what extent to centralise or decentralise change
How to swim with the organisational currents towards positive change, and how to know when to swim against them
How understanding diverse culture and leadership styles creates the natural and positive friction that moves transformation forward
The continuous dance between communication structures and organisational culture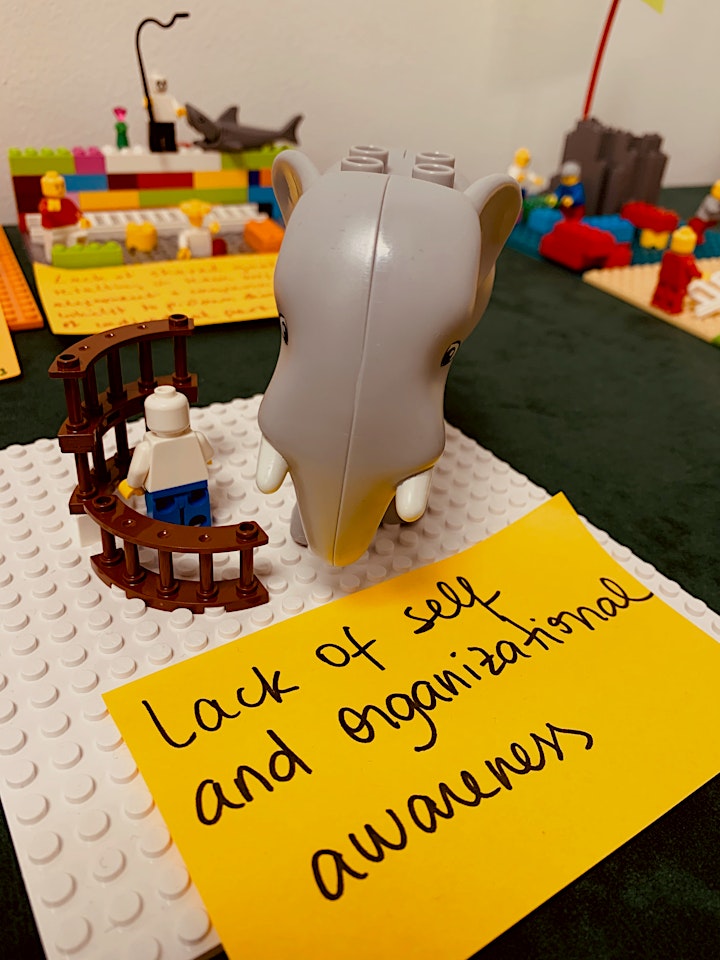 Topics covered
Organisational and Business Complexity and interconnectedness
Applying Lean principles to change
Enhancing Business Agility in an age of disruption
Organisational Structures that enhance agility
Organisational Processes that enhance agility
Enterprise Agile Frameworks debate
Understanding Organisational Culture
Shifting Organisational Culture
Metrics that Matter
Understanding Leadership Styles
Unleashing People and Agility
Case Study: An opportunity to apply the learnings by merging 3 organisations through an agile transformation
Lean Coffee: An opportunity to ask any questions to the group.
Certification
This course is dual certified. The ICAgile knowledge-based certificate ICP-ENT (Agility in the Enterprise) and the Lean Change Management Agile Voyager certificate are both issued to those who participate in a full course.
Dates and Daily Timings
14-16 March 9:30am-5:30pm daily
---
Lean Change Agent
Past Participant Feedback
"There is no doubt at any point that Ryan is an expert and has practical experience with the topic he teaches. This combination creates fantastic learnings and relationships."
–Regine Prade, Operational Excellence Manager and Agile Coach – Roche
Course Overview
The Lean Change Agent course is a feedback-driven approach to change management inspired by the best ideas from Agile, Lean Startup, Change Management and Design Thinking.
This course will help you answer questions like
How can we integrate change management to transition to agile ways of working in an agile way?
How can we apply agile practices to complex agile transformation programmes?
How can we reduce uncertainty by iterating our way through change?
How can we reframe resistance to change by changing how we think about change?
Tools and Practices We'll Explore
Perspective and Organisational Mapping
Change Canvases, Visual Work Management
Applying Agile, Lean Startup and Design Thinking to Change
Experiment creation and prioritisation
Satir Interaction Model
Topics Covered
Introduction: Why are you here? What is the ultimate question you hope to have answered?
What is Lean Change Management? And how is it similar, and different, to how you approach change today?
Agile Change Management: Overview of the Agile values and principles, and how you can apply that thinking to change management.
Alignment: How to use light-weight tools for change readiness, change liftoffs, and ongoing facilitation of change
Incremental Change: How to move away from traditional ROI and towards reducing uncertainty by breaking down change into quarterly objectives with tangible key results.
Experiments: How to move away from change activities, and towards change experiments. This includes good practices for communication, creating alignment, providing status to change sponsors and more.
People: Why the notion of 'resistance to change' is wrong, and why the "70% of changes fail" is incorrect. We'll explore how different people respond to change differently, and how you, the change agent, can navigate that complexity
Your Own Change Framework: We'll take the learnings and discuss what your own change framework could look like.
Certification
All active participants will receive the relevant Lean Change Management badge. Furthermore, those opting for ICAgile certification (ICP-CAT) will be required to submit a short assignment and documented evidence of their participation and learning.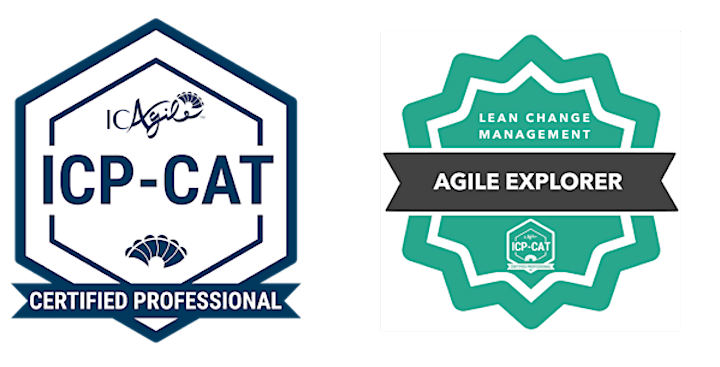 Dates and Daily Timings
17-18 March 9:30am-5:30pm daily
Sign Up Here